Oct 24 2014 1:53PM GMT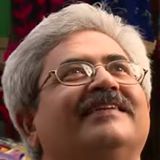 Profile: Jaideep Khanduja
Tags:
Pivotal CRM is a Microsoft Certified Customer Relationship Management application sold under the banner of Aptean. Aptean has its headquarters in Atlanta. The product is bundled with sales force automation (SFA) software tools. The app has features of sales for automation, lead management, marketing automation, sales management, customer service automation, partner management. Pivotal CRM has been taken to its next level to run it on mobile platforms, drawing out useful analytics and call scripting.


Pivotal CRM is being provided in a customized manner for various industry segments based on their specific needs. The CRM suite in offer manages to take care of institutional asset management, capital markets, private and commercial banking, real estate and home building, legal services, healthcare, mutual fund management and so on. Since it is built on .NET framework from Microsoft, the solutions are universally accepted globally. Your license of Pivotal CRM saves licensing cost on various fronts like Microsoft Office, Microsoft Outlook, Microsoft Sharepoint and Microsoft Visual Studio as these are bundled along with the Pivotal CRM solution.


With the changing trends in technology, Pivotal CRM takes care of cloud based availability and mobility solutions thereby enabled to provide multiple delivery models for the overall app solution front. If an organization is using other products from Aptean like Ross ERP solution, Made2Manage ERP or Axis ERP; they get an integrated solution if they opt to use Pivoltal CRM. The best part is that customers who decided to go for Pivotal apps 14 years back, when they were launched, are still happy with the support and solution.


Since the coding is in C#, it is easy to find developers for customization. In 2014 Pivotal started providing their cloud based solutions (on Amazon Cloud services). Similarly in 2012-13 they started the availability of their apps on mobile platforms.