Oct 24 2014 9:37AM GMT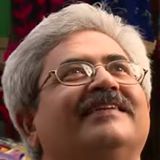 Profile: Jaideep Khanduja
Tags:

Pivotal CRM has an interesting history that I would like to share here. There was a new organization named as Pivotal Software that was founded in 1994 by Norm Francis. Francis had a stake in Basis Software Group (BSG). BSG is known for one of its product ACCPAC, which is an accounting application. ACCPAC was bought over by CA (Computer Associates) in 1985. Francis, after creating the company Pivotal Software, came out with an entirely new concept of 360 degrees of CRM (Customer Relationship Management). The concept became so popular that it was adopted later by many other organizations and is till in use, widely across the globe. This concept basically talks about the end to end capturing of activities of all those directly involved in the process of customer relationship and sales.


Pivotal CRM's first version came into existence before mid of 1996. And thereafter there were many evolutionary changes that took place in the product thereby releasing of its next versions. Pivotal Software gradually became Pivotal Corporation in 1999 in wake of expansion of their portfolio and services offered. Pivotal CRM was developed on Microsoft platform. Bill Gates, in the year 2000, Microsoft Chief, Bill Gates got so impressed with Pivotal CRM that he ensured it to be showcased worldwide during Microsoft Windows 2000 premiere. At that time Pivotal CRM was having its name as Pivotal eRelationship and was the first of its kind of eBRM (eBusiness Relationship Management) application that was certified for Win 2k Server environment.


In early 2004, Pivotal Corporation got acquired by a firm ChinaDotCom that was later known as CDC Software. There was a merger of CDC Software and another organization Consona Corporation in 2012 thereby emergence of an organization Aptean. Pivotal CRM, today is one of the major application in Aptean's portfolio of their business applications to offer across the globe.