Feb 28 2013 8:18PM GMT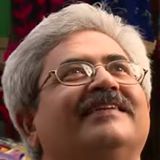 Profile: Jaideep Khanduja
There are two lovely messages for a project manager on making decisions and promises/ commitments during project lifecycle to various stakeholders on behalf of various teams.
On Decision: The message is – "Never make a decision when you are angry"
make it a golden rule in your life.
On Promise: The message is: Never make a promise when you are happy"
This is a very important message to follow.