Jul 31 2019 11:01PM GMT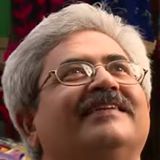 Profile: Jaideep Khanduja
Tags:
If you are there at Flash Memory Summit which is from August 6 to August 8 at the Santa Clara Convention Centre in Santa Clara, California, then don't forget to visit Booth number 219 because you are going to witness one of the most innovative technologies there. Phison is one of the pioneer company that is giving the best of the class SSD solutions. In fact, Phison is the only company with PCIe Gen4x4 NVMe SSD solutions at Flash Memory Summit. There will be a lot of partner demos and interesting panel participation at the summit. Phison brings Technology innovation leadership on full display at Flash Memory Summit 2019. Phison electronics is the industry leader in the flash controller and NAND solutions. It will showcase its lineup of PCIe Gen4 SSD solutions that include the public debut of its power-conscious PS5019-E19T controller at both number 219.
As a matter of fact, it is the first and only company ready with PCIe Gen4x4 NVMe SSD solutions. There will be a demonstration of how its controllers push the boundaries of low power consumption and high performance for storage. In fact, it is being shown publicly for the first time how Phison's E19T controller that offers low power consumption for main steam drives and at the same time promises to deliver best in class power savings while reducing cooling needs in data centers. That is, of course, a phenomenal achievement. In addition to that Phison is offering a preview of the company's next-generation gen 4 by 4 PS 501 851118 controller this is an optimized design that it gives high-performance advantages because of PCI e 4.0 interface. This enables the company to how to mark a new achievement it in performance leadership in gen 4 SSD.
Phison Elevates Scale in SSD Solutions
That is not all the company will also showcase for the first time its PS5013-E13T 1113 BGA SSD at FMS. With this, the customer gets all kind of advantages of flash technologies in ultra-thin and ultra-compact 1113 BGA form factor. The E13T BGA SSD can perform up to 1.7 GB per second sequential read and 1.1 GB per second sequential write while consuming only 1.5 watts. That ensures a prolonged battery life of any embedded solution. At the same booth, there will be more demonstrations from Phison's Technology partners Liqid and Cigent Technology Inc. Liqid will be showcasing its ultra-high-performance Gen4 NVMe full length and full height add-in card model LQD4500 powered by Phison's E16 controller. It is capable of 5 million IOPS and 24 GB per second throughput. The card is available up to 32 TB of capacity.
On the other hand, Cigent will demonstrate it's Dynamic Data Defense Engine (D3E™) for Windows 10. D3 when paired with Phison's E12-based SSD based helps to prevent the exfiltration of sensitive data as soon as a system gets compromised. As a matter of fact, s Phison E12 allows D3E to support "on the fly" firmware based folder locking which can only be allowed to access with a higher level authentication the moment its threat level is elevated.
Phison Electronics
K.S. Pua, CEO, Phison Electronics says, "Whether in the audience at one of our speaker presentations or stopping by our booth for a demonstration of our next-generation technologies, FMS attendees will have an excellent opportunity to learn how Phison is leading the way in delivering high-performance solutions that meet the ever-increasing needs of the data storage market. FMS is the ideal setting for us to demonstrate this leadership, as well as the perfect venue to publicly show our E19 for the first time.  We look forward to a great show."