Apr 17 2013 9:32PM GMT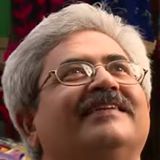 Profile: Jaideep Khanduja
This is a lovely video explaining Dr. Robert Claldini's research on Persuasion and thereby deriving Principles of Persuasion which have been widely and globally accepted. Dr. Robert Claldini is Professor Emeritus of Psychology and Marketing in Arizona State University, U.S.
According to the Principles of Persuasion identified by Dr.Robert Claldini there are 6 main factors in any situation and under any kind of circumstances that make us say YES. These 6 factors impacting human tendencies and behavior are:
Authority
Consensus
Consistency
Liking
Reciprocity
Scarcity
Overall it is a lovely video and you would definitely enjoy. Just correlate it with the behavior of your team members, team leaders, team managers and project manager.