Oct 21 2009 10:00AM GMT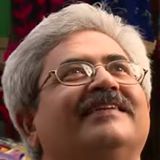 Profile: Jaideep Khanduja
Be it large organization or small performance management is the key concern for any size of organization. Every organization has a goal to achieve their goals bound to be for a stipulated period, gain profits, enhance, and set higher targets. Growth is important for every organization.
The same applies to project also. Irrespective of its size, client, and customer requirements, each project has to be a success if in turn the organization has to achieve success. For that purpose performance management becomes a great tool. There has to be a performance management methodology clearly defined for that organization so as to assess the performance of each individual of the organization involved in the project directly or indirectly. A performance methodology should very clearly define the process of measuring performance. The process should be transparent, acceptable, measurable, and simple. Any cumbersome process is good for document purposes for difficult to adhere to.
The methodology should be universal for all the employees at all levels as it is very clearly evident that a project is like a relay race. The overall performance is highly affected by the weaker links. Even if there is a weak member in a very strong team, it is high risk for the overall project. As each member has to perform their individual task, in today's scenario of recession, lean and low costs, each member's performance keeps overall organization's performance at stake.