Dec 7 2015 9:48AM GMT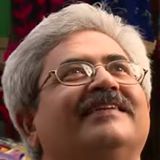 Profile: Jaideep Khanduja
Tags:
Project Execution must follow a path to perfection
This was a perfect project execution I witnessed at UCMAS 2015. Recently, I attended an event at Delhi University Indoor Stadium, just a couple of days back. The event was at national and international level organized by Universal Concept Mental Arithmetic System (UCMAS). The international headquarter is in Malaysia headed by Prof. Dr. Dino Wong who is the Founder and President or UCMAS International. UCMAS India operations is headed by Snehal Karia. Snehal, in addition, also handles Canada, US and Mexico operations. He is CEO for all four countries. UCMAS organized its 20th international (UCMAS 2015) in India which has been organized outside Malaysia for the first time. And it is 14th National Level UCMAS Abacus and Arithmetic Competition 2015.
The first round on 5th December started with 1,400 students in the indoor stadium. All 1,400 competitors were from various levels and had 8 minutes examination to be completed with the help of Abacus. Each level student had a different set of 100 to 200 questions. Wonderful thing is that as the students grow in levels their need for physical abacus goes off. By this time they build a virtual abacus in their mind. There are questions of addition, subtraction, multiplication, division, square root, cube root and so on, depending on the level of the student. All arithmetic questions are solved by the kids between the age of 4 to 15 years in a split of a second.
Managing 11,000 students from 57 countries is not a small job. These overseas and other states students are accompanied with their parents whose count goes to 25,000 in addition to the kids and organizers counts. There were 5,500 students from 22 states of India.