Jun 13 2017 5:27PM GMT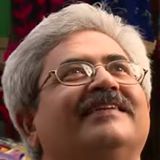 Profile: Jaideep Khanduja
Tags:
This is quite an interesting fact that there is always a tussle between the three in any organization. I am talking about People Process Technology, the three strong pillars of an organization. But then it is important to understand the exact relationship between the three. Also, it is important that in this case, all three marry and live happily together. Logically, it is people that run a company. Even if your processes are world class and so is the technology if the level of people is not improving on a regular basis, everything fails. Because it is the people who have to drive the technology. A deep level understanding of technology is a must to run it optimally. If the people lack in training to exhaust or consume the state-of-the-art technology, then there is no use of that technology in the organization. I have seen in many organizations they do a lot of investment in new technology. But it stays only to the extent of investment and procurement. Afterward, they dump it somewhere in the dust because there is no capable driver to understand and run it as per business needs.
The same is true for processes when it comes to chose from People Process Technology. Even if you have right kind of processes in place, it is the people who have to adhere to it aesthetically. And what about enhancement in these processes? How will it take place if the people in the organization are not thinking in that direction? Therefore, a regular mechanism has to be in place to control it completely. Better if you are able to automate the processes.
People Process Technology and the Organization
Another philosophy says that if your processes and technology are strongly bonded, it becomes easier to drive people in the organization. That is true too, to a large extent. Assume that you have technology driven processes with complete automation and alert mechanism in place. Any deviation from process clearly escalates it to the right place and blocks the person to misuse it. Someone at the higher level will have to unlock it using his credentials. In my opinion, all three – People Process Technology are equally important. Any organization is successful where these three pillars are not treated as competitors but catalyst to the growth of that organization. All three have to sync well in order to produce the best!