Aug 6 2019 11:37PM GMT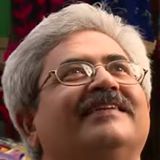 Profile: Jaideep Khanduja
Tags:
Phison has become a synonym with its industry-first products that prove its leadership in the global market. This time it is about hitting the PCIe Gen4 Storage Market with a portfolio of products. As a matter of fact, Phison is the first and only company shipping PCIe® Gen4x4 NVMe SSD solutions. That makes it the industry leader that has enabled high-performance computing for high-speed, high-volume, bandwidth-hungry applications catering to millions of transactions and volumes of data movements. Phison has become a landmark in itself and a benchmark for others in developing these solutions. The solutions that it is providing are raising the bar to a new level of applications expectations to meet the requirement of faster and higher-definition digital transactions. In fact, these expectations are increasing exponentially with the faster adoption of newer technologies like big data, Internet of Things, Machine Learning, Artificial Intelligence, and Virtual/Augmented Reality.
Very few of us know that the PCIe 4.0 standard has double the data transfer rate than its predecessor PCIe 3.0. This doubled data transfer rate along with signal reliability and integrity of PCIe Gen4 empowers technology solutions providers with the capabilities of delivering higher performance, enhanced flexibility, and decreased latency to a huge volume of applications that includes PC, mobile, gaming, networking, and storage.
Chris Kilburn, corporate vice president, and general manager, Client Channel, AMD says, "There is continued pressure in the industry to improve the performance of computing systems to support the applications that end users are most interested in. PCIe 4.0 offers manufacturers a way to meet these consumer demands. AMD is delighted to work with Phison to raise the bar by introducing first-to-market solutions. Through sound engineering and design, we are working together to deliver the experiences our customers demand."
PCIe Gen4 Storage
Sumit Puri CEO and Co-Founder of Liqid says, "PCIe Gen4 will unleash the performance capabilities required for next-generation data-centric applications, including artificial intelligence and 5G edge computing. The LQD4500 provides 32TB of capacity and a PCIe Gen4x16 interface that enables over 24GB/s of throughput and 4 million IOPS. This impressive performance is only possible by aggregating multiple Phison E16 NVMe controllers into a single device. The Phison E16 provides industry-leading performance, capacity and NVMe features required to build the PCIe Gen4 enabled data center of the future.  Liqid is excited that the Phison E16 is now powering the fastest storage in the world, the LQD4500."
Phison's stronghold in-memory technology, innovation in flash memory products, and excellent in engineering are the key factors to establish it as a market leader known for its first-to-market expertise. While most of its peers in the market are yet to debut in Gen4 solutions, Phison has achieved the development of a package of products to cater to multiple sockets within the consumer space. The range of new portfolio of PCIe Gen4x4 NVMe products will be released within a year's timeframe that includes PS5016-E16, PS5019-E19T, and PS5018-E18. Their availability will happen in the same order.
PCIe
K.S. Pua, CEO of Phison Electronics says, "After several years since the announcement of the standard, the era of PCIe 4.0 solutions is upon us and Phison is at the forefront of this movement with our portfolio of Gen4x4 solutions. We pride ourselves with our long history of innovation supporting emerging technologies. From doubling transfer rates to improving power consumption to increasing performance, Phison-based SSD solutions allow our integration partners to deliver the next-generation PC, gaming and storage systems needed to satisfy increasing consumer demand."
Phison is showcasing its products at the Flash Memory Summit (FMS), August 6-8 in Booth No. 219 at the Santa Clara Convention Center in Santa Clara, California.