Feb 6 2018 6:35PM GMT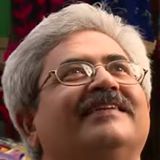 Profile: Jaideep Khanduja
Tags:
ManageEngine is one of the three divisions of Zoho Corp. It is the real-time IT Management division. Today, it launches Patch Management on Cloud thereby strengthening Endpoint Security. Zoho is few of those companies in the world that work on 80:20 rule in a reverse manner. While most of the organizations spend higher amounts on marketing and least amount on R&D, Zoho does exactly the opposite of this. It is those of the rarest companies that spend the highest share of their business on R&D and least on marketing.
That is one of the reasons for their plenty of success stories. In fact, that is the reason that has helped them sustain their profitable organization right from the first year of their launch in the late 90s. There is another great exception in this great business house. That creates a higher level of confidence in the organization.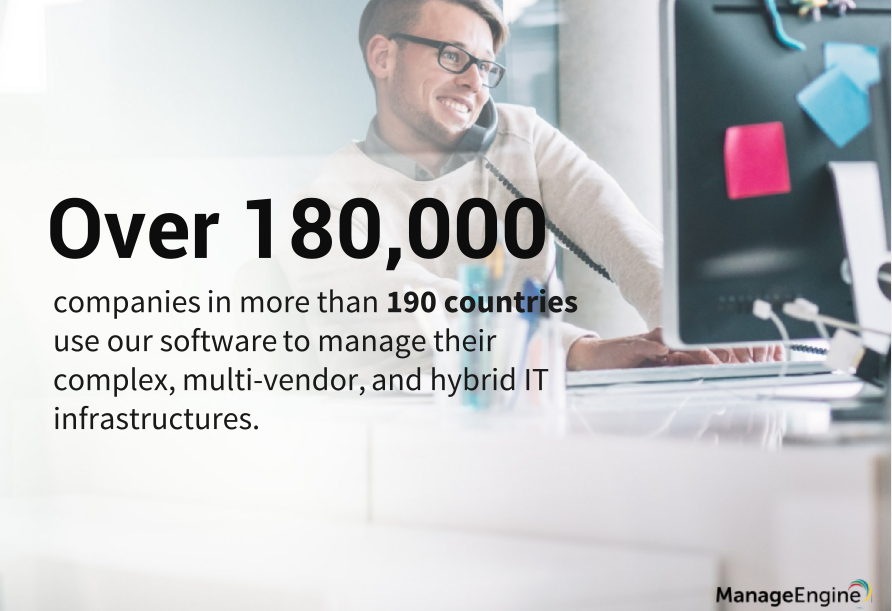 That is also one of the reasons that they have a full control on all the products. All their products (and they have a large bouquet of it) are in-house with no acquisitions and buy-outs. No external collaborations and third-party products in the product range they offer. With the launch of Patch Management on Cloud, ManageEngine will help organizations protect against cyber attacks. And that too for less than a Dollar per device per month.
The devices include a laptop, desktop, and server. I think that is too nominal to spend on a device for the utmost security and safety of the organization. This is an automated patch management solution. The solution is available currently for Windows platform and most of the third-party applications. Admins will have complete control of Patch Manager Plus on Cloud to help them in automating the overall patch management mechanism.
Patch Management on Cloud from ManageEngine Is Proactive
The whole process begins with patch detection and finishes with successful deployment. The best part is that there is no infrastructure investment in Patch Management on Cloud from ManageEngine. That is how it secures enterprise devices from enormous vulnerabilities and cyber attacks at a very nominal expense. In fact, it is less than a dollar per device per month. A recent report by Computer Crime and Intellectual Property Section (CCIPS) states that more than 4,000 ransomware attacks occur every day since 2016.
Ransomware like WannaCry and Petya were strong enough to create panic in organizations worldwide. In fact, the basic reason for these attacks being successful is not because patches were not available. It is because of not executing those patches in a timely manner. Human lethargy or ignorance is rather one of the biggest threats to an enterprise. That is why there has to be an alert mechanism.
It is a failure to react in time that causes biggest losses to an organization in terms of cyber attacks and ransomware. Most of the organizations that fall prey to it have either no mechanism in place or the controllers of that mechanism has is not responsible enough to understand the gravity of the matter and thus no accountability. That is why CCIPS strongly recommends that there has to be an automated and centralized patch management mechanism.
This will help in creating a better control of the whole ecosystem of the organization. On the same note, Patch Management on Cloud from ManageEngine takes the reigns of an effective prevention system and timely response mechanism. It definitely helps in mitigating the risks in a significant manner. That is how it prevents organizations from cyber attacks. In fact, it also controls human careless or ignorance by creating timely alerts.
Patch Management on Cloud from ManageEngine Is A Smart Solution
Another reason for the necessity of a strong solution like Patch Management on Cloud from ManageEngine is the increase in the numbers of the mobile workforce. While on one hand, the world has become data sensitive and on the other hand, there is a tremendous increase in mobility. On top of it, the efficiency and productivity of an employee should not compromise due to his or her increased mobility. For such kind of stringent and risky environment, security is of utmost importance for an organization.
Also, there is a continuous increase in the number of organizations moving to the cloud partially or completely. That calls for a change in strategies to manage their business continuity plan. Overall, it is a question of high security, least downtime, and timely actions. Patch Manager Plus on Cloud does the same for organizations. It instantly procures, tests, and approves patches for deployment.
The beauty of Patch Management on Cloud solution from ManageEngine doesn't end here. It not only does this for Windows but also for more than 850 third-party applications in an automatic manner. In fact, it is quite proactive in terms of vigilance. It runs a health check of the all the systems every 90 minutes. Hence every 90 minutes there is a report indicating vulnerabilities in machines and raising an alert for the same. The cloud version thus ensures timely action and zero-day delays.
IT teams can remotely patch devices like servers, desktops, VMs, laptops, etc. from anywhere by installing agents remotely. The product is available at www.manageengine.com/patch-management. Pricing begins at $34.50 per month for 50 computers. That means it costs $0.69 per device per month. If you are not aware of the strength of Zoho products so far, you can go for a fully functional 30-day trial.
Patch Management on Cloud Comes With Automation in the Endpoint Management
Rajesh Ganesan, director of product management, ManageEngine says, "With dynamics of digitalization fast changing and massive adoption of cloud technology, there is a greater need for automation in the endpoint management space, as endpoints are the major entry points of cyber attacks. ManageEngine's new cloud-based patch management solution is engineered to meticulously look out for such threats on the move, thereby keeping both data and endpoints secured."
There is a free edition of Patch Management on Cloud available. This free version of Patch Manager Plus on Cloud is for startups and small businesses. In fact, it offers a solution for 25 devices for free. That has been a policy from Zoho right from the inception of this company. They are very customer-centric with less focus on price and profits.