Oct 30 2019 1:13PM GMT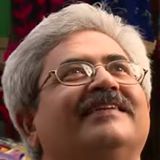 Profile: Jaideep Khanduja
Tags:
If, by any chance, you are attending PASS Summit 2019 taking place November 5-8 in Seattle, Washington, then don't forget to visit DH2i Booth 118. Here, DH2i officials are showcasing how you can ensure always-secure and always-on IT and business infrastructure to your entire enterprise. There are live demos, exhibitions, conferences, and some swags to takeaway. Live Demos by DH2i include DxOdyssey, DxEnterprise, Secure Network Micro-Tunneling, Multi-Platform Smart Availability, and DxAG, Availability Group Clustering Software. There is plenty to learn at PASS Summit 2019. In fact, this is a golden chance to discuss your enterprise technology architecture and get some key insights on how you can optimize and improvise the current design to the best possible one. DH2i is one of the top providers of multi-platform Software-Defined Perimeter (SDP) and Smart Availability. These are available on Windows as well as Linux.
At PASS Summit 2019 you can get deep insights about DH2i software products DxOdyssey and DxEnterprise. These softwares empower customers to create an entire IT infrastructure running on a simple mission 'Always Secure and Always On'. DH2i is an exhibitor and sponsor at PASS Summit 2019. This summit, you might already be knowing, is the world's largest and most exhaustive technical training conference for technology professionals of Microsoft SQL Server and data. The live demonstrations will keep happening throughout the event. These demonstrations will comprise of DH2i's industry-leading data security, high availability (HA), and disaster recovery (DR) software solutions. These include DxOdyssey that provides Secure Network Micro Tunneling. You can learn how you can create lightweight, scalable, highly available, and discreet "secure-by-app" connectivity between your on-premises and/or cloud environments running on Windows and Linux. Interestingly, you can build these connections without a VPN or direct link.
PASS Summit 2019
These softwares build an entirely safe technology environment in your organization without any compromise in quality, security, and performance. In case, you have any queries, you can easily get an answer when you visit DH2i booth 118 at PASS Summit 2019. DxConnect Secures Remote Access to DxOdyssey Tunnels. You can easily deploy a Software-Defined Perimeter (SDP) that secures network connectivity between your main sites of operation and remote users working from anywhere in the world. DxEnterprise is multi-platform smart availability. You can manage multiple workloads at the instance level and also as Docker containers. This provides instance mobility from any host to any host. That too, anywhere with the help of just an application or container stop and restart. DxAG, the availability group clustering software builds highly available SQL Server Availability Groups across Windows and Linux nodes – without WSFC or Pacemaker limitations.
You can claim $100 off your PASS Summit 2019 registration here: https://dh2i.com/webinars/