Jan 19 2014 3:57PM GMT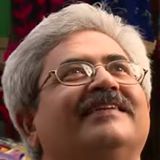 Profile: Jaideep Khanduja
This post is in continuation to my previous post on the same subject. In last post we discussed about 4 suicidal traits that could close the gates of growth for a project manager. Let us look further at the rest of 5 negative traits which the writer Abhinav Pandey has recommended to follow in his new book
9 Don'ts To Success because the DOs don't work published by Grapevine India.


The 4 traits discussed in previous post are: Distraction, Mistakes, Fake, and Lies. Here are the rest of traits below:
5. Arrogance: An arrogant project manager will be difficult to adjust in a project. This trait might be useful to follow for an artist or a film actor who is on the peak of his career and can dictate his terms from there but not for a project manager by any means.
6. Risks: This is the only point that I agreed to the author that a project manager must follow. There again, the project manager has to be smart enough to understand the difference between a calculated risk and blind risk. He must be able to assess the risk factor in the risk being taken.
7. Negative Thinking: It will lead to nowhere if a project manager starts following this trait.
8. Flamboyance: This again would be a disastrous trait if a project manager starts following it.
9. Manipulation: Agreed! But not to full extent. This is the second trait in the whole list of 9 recommended by the author. I would say a project manager can be manipulative but has to be careful enough in playing his cards. A positive and sensible note is important in this music played (if at all!) by the project manager.