Dec 13 2019 9:10PM GMT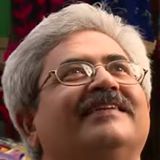 Profile: Jaideep Khanduja
Tags:
A Study and analysis conducted by Ozonetel on call centers presents some very interesting facts. More than 250 million calls are studied to understand a correct picture of the call center in 2019. The fact of the matter is that call centers this year have worked substantially harder with a solo aim of customer satisfaction. Although any organization would strive for it for sure. But when a company puts this on top of everything else on its list of priorities, the whole game takes a new direction. Ozonetel is among India's top solution providers of on-demand cloud communication and telephony. The study unveils very interesting insights about the call center industry. A sample set of over 250 million calls made on Ozonetel's CloudAgent platform was taken for this important study and analysis. These 250 million calls were made by more than 60,000 active agents in 2019.
The sample set includes both in-bound and outbound calls that were made on Ozonetel's platform. The calls belong to various business verticals such as real estate, education, ecommerce, pharma, travel, finance, banking, and food & restaurants. The analysis with those interesting facts is as below:
Fact 1: Least Wait Time for Customer
There is a generic formula being adhered by call centers for last many years. The formula follows 80-20 rule which means 80% of the customer calls need to be answered within 20 seconds. This has remained as a benchmark for almost all industry verticals for call center service levels. Ozonetel's report reflects a serious transition in this rule. According to the latest analysis, industries tend to exceed this benchmark in various ways. The new standard is 93% for an average service level which reflects that a major chunk of call center agents across the globe answered 93% of their customer calls within 20 seconds. The credit for this significant enhancement in service level goes to two factors – better call routing and adoption of advanced distribution tools.
Fact 2: Faster Response from Agents
Against an average speed of answer in 2018 of 6 seconds, the same in 2019 has improved tremendously to 3.5 seconds. That is a phenomenal achievement. This, basically, pertains to the average time taken by a call center agent to respond to an inbound call from a customer. Interestingly this excludes the time spent by the customer in the IVR or waiting in queue. Faster response definitely reflects lesser wait time for the customer. Obviously, it improves customer experience in a big way. Many call centers are using auto-answering features to speed up agent's response time.
Fact 3: Enhancement in Agent Efficiency
Wrap time in call centers means the time taken by a call center agent in attending to the next call. It has a direct impact on queue wait time, efficiency, and productivity. In this context, After Call Work has improved from 29 seconds in 2018 to 25 seconds in 2019. As a matter of fact, International call centers have achieved higher results by reducing average wrap time to 15 seconds.
Fact 4: Agents Gaining Longer Breaks
On an average an agent logs in for 7.5 hours per day and takes breaks for an average of 67 seconds. Agents, that means, are working harder with marginally longer breaks by answering or wrapping calls for almost 85% of their workday.
Fact 5: Outbound Dialling Switches from Manual Dialling To Power and Predictive Dialling
Manual dialling is reducing at a higher speed. Power and predictive dialers are taking its place. On an average, an agent, across outbound call centers, dials 90 calls speaking to 42 contacts per day. This switching from manual to power and predictive dialing has given a significant boost to the improvement in outbound dialling. The efforts are on to improve the answer rates with the improvement in data quality and some innovative experimentation with call timings.
Chaitanya Chokkareddy, Chief Innovation Officer, Ozonetel says, "We have analysed various metrics to determine and understand trends in customer experience as well as agent efficiency. We believe this report has value as a benchmarking index for the industry: call center agents, managers, and businesses. As customer support becomes an increasingly omni-channel play, right tech integrations can help contact centers add more value to businesses. For instance, integrating WhatsApp into your contact centre platform can be a game-changer in your customer support efforts. Ozonetel is constantly developing holistic solutions to provide seamless experience for both the customer and the call center agent."