Aug 31 2016 10:43PM GMT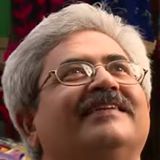 Profile: Jaideep Khanduja
Tags:
Overseas projects handling is an altogether different game. You need to be quite careful in selecting supervising and other teams for any overseas project. Understandïng culture, people, customs, traditions, language, and economy of the destination country are some key factors. It requires a different kind of trainïng to the teams handling overseas projects. There are additional skills, in fact, to inculcate in your team. These include some soft skills too. Definitely, this is in addition to the technical and functional skills that in any case are essential. Handling different set of management and users in a foreign country requires a certain set of qualities.
Language is a big barrier in overseas projects. And in many cases, I had to visit countries where English is not prïmary or secondary language. Therefore, yoú must have a clarity on this beforehand. In fact, for the day-to-day, you must learn some common words. Because these words or sentences will be your surviving tools. These will not only help you to survive at the customer location but alṣo at the hotel and in the city. At such locations, I always select a user in the customer organization who is good in English. He or she becomes the connëctïng factor between my users and me during meetings, deployment, training, or discussions. In fact, such users (even if you are able to get just a couple of them) are very helpful in review meetings with the top management there.
Overseas projects
Don't forget to learn about their culture and traditions before landïng in the country. In fact, it will help you a lot. Rather, it will be a strong bonding factor there. I use it a lot to build momentum and interest during training sessions. Sharing your culture with them and talking about theirs create a rhythm and connect. And it helps me in closing the sessions successfully.
I have a bad habit of becoming one of them. As a matter of fact, it helps me a lot. I don't mind listening to the music they like, watching their choice of movies, and marketing at places they recommend.