Mar 15 2011 12:04PM GMT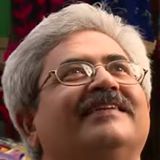 Profile: Jaideep Khanduja
Project base hiring of people or project based outsourcing of job is all dependent on project type and product life. An existing or a new customer may come out with a unique requirement requiring altogether different skill set other than existing in the organization. Depending on product and its fulfilment of business requirement, it will decide in due course whether the organization needs to hire a new breed of employees expert in those skill set or outsource this unique requirement development to a third party without bothering about the whole recruitment and retaining process.
If it is decided to develop the product in-house, probably as an alternative, existing bunch of some sharp employees can be thought of to be trained on this different technology to cater to customer's business requirements. What factors will encourage on organization to outsource the job will depend on certain circumstances or factors. Conversely organization may go out for a new team building which also will depend on a set of circumstances and situations.
Factors defining outsourcing could be listed as below:
1. If the product is not too business critical
2. If the product is not too repetitive in demand from other customers
3. If organization has a good command and experience on outsourcing and getting the best output based on their past record
4. If there is already a shortage of high skilled persons in organization
5. If all highly skilled persons are already engaged in other critical projects and cannot be spared out for this new project
The factors to decide on doing it in-house by means of hiring new people or development of existing people will be more or less vice versa of points listed above.