Mar 27 2016 8:58AM GMT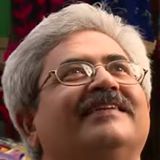 Profile: Jaideep Khanduja
Tags:
Outsource right people for projects cautiously as freelancers or third party.
When you don't outsource right people for projects you are bound to fall in trouble.
You need to outsource right people with ample verification done for projects. One wrong member in the team can spoil the complete show. I encountered a real-life example in one of my client's location. A new overseas project got cleared with no appropriate time left for team composition. It was not a worry point for the management as they had best of the people in the organization. The project was to deploy an existing business app at client's location along with the customization and requirement finalization taking place there only. The project was on man-month basis. A team was formalized the next day and a project manager was assigned. Logistics like travel, hotel booking etc. was to be worked out within next 2 days. All this had to be done by the customer, therefore, a final list of the team had to be sent to them at the earliest. There were no technical writers available for this particular project and two were required to travel along the team. It was decided to outsource them within a day so that the final list could be sent to the client.
The internal team of technical writers was consulted if anyone had any reference. Two references emerged and both the persons were called the same day for an interview. Since there was no time left for verification of what they told during the interview, both were finalized. The instance followed by two things – one good, and one bad.
One of the technical writers was found far below the expectation level. In fact, the writing skills were missing totally, while the other was exemplary above expectations. Then the expected and unexpected happened as one with no skills was sent back from customer's location. This guy was not only a pain in the neck for the team but also for the customer. The guy kept boasting about his talent and work but when the actual task was assigned the results were unacceptable. The project head had to sit and correct the documents he produced almost completely. The other guy was giving excellent results.
Two actions were taken immediately. The first guy's contract was canceled and he was sent back. The other guy's contract was revised as he was committed and ready to take the extra load. The management initially feared as there was no replacement. But it was found that the replacement was not required.