Mar 11 2011 12:40PM GMT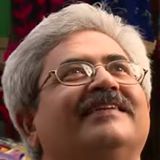 Profile: Jaideep Khanduja
Size and age of an organization does matter in certain key areas related to employee's retention, growth, satisfaction, attraction for new good candidates in time of requirement of recruitment and so on. Though these two are not the only factors that matter for above points mentioned here but definitely these two points play a considerable role in that. In software industry there are two ways of running your organization. For example for development of a one time different technology product you will have two options – one, to recruit skilled developers and get that product developed in-house; second – outsource it to another company having matching skill set.
Recruitment or outsourcing is a crucial matter and need a deep introspection within an organization before arriving at any beneficial conclusion. In fact based on various types of projects that are being carried out within the organization, a proper policy can be put in place clearly defining a demarcation in case of any job to be carried out – whether by route of recruitment or by an alternative course of action of outsourcing to a third party.
A diversified short timed project requiring very different skill set than that exists in the organization will definitely call for frustration among team recruited for that project at the later stage after the project is over. The team, howsoever talented will find least scope thereafter to demonstrate their skills and hence will have lesser scope of growth as compared to the teams involved in regular projects in the organization.
Best way is to outsource such jobs but even if some high skilled manpower have been recruited they can be well rotated in other skill areas after the completion of their current one time project. Some organizations do recruit under those circumstances on project basis something like a contract. The person hired will stay in the organization as long as the project continues. Renewal of contract will certainly depend on similar project's existence in the organization or other skill set in the hired person so that if being extraordinary may be absorbed in other projects.