Apr 29 2019 6:35PM GMT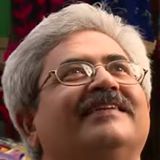 Profile: Jaideep Khanduja
Tags:
This is part 2 of the series. You can read part 1 here.
4. What are the roles of comprehensive lab guide and oscilloscope fundamental slide set?
The Educator's Oscilloscope Training Kit provides an array of built-in training signals so that electrical engineering and physics students can learn what an oscilloscope does and how they can perform basic oscilloscope measurements. Also included in the kit is a comprehensive oscilloscope lab guide and tutorial written specifically for the undergraduate student. Keysight also provides a PowerPoint slide-set that professors and lab assistants can use as a pre-lab lecture on oscilloscope fundamentals. This lecture takes about 30 minutes and should be presented before electrical engineering and physics students begin their first circuits lab. Note that this PowerPoint slide-set also includes a complete set of speaker notes.
5. What do you mean by bandwidth upgradable via software license?
Oscilloscope base model starts from 70MHz but it can be upgraded to 100MHz or 200MHz as the hardware capability is already there. Customers can purchase the upgrade option anytime and enable it via a software license key. Investment friendly feature.
Bandwidth is often regarded as the single most important characteristic of an oscilloscope. Measured in Hertz, the bandwidth of your oscilloscope is the range of frequencies that your oscilloscope can accurately measure. Without enough bandwidth, the amplitude of your signal will be incorrect and details of your waveform might be lost. We help customers get fast, accurate answers to their measurement questions, that's why we offer the largest range of compliance and debugging application-specific oscilloscope software. These applications are engineered to work with the oscilloscope to quickly and easily provide exceptional insight into the signals.
X-Series measurement applications increase the capability and functionality of Keysight Technologies, Inc. signal analyzers to speed time to insight. They provide essential measurements for specific tasks in general-purpose, cellular communications, wireless connectivity applications, covering established standards or modulation types. Applications are supported on both benchtop and modular, with the only difference being the level of performance achieved by the hardware you select. We provide a range of license types (node-locked, transportable, floating or USB portable) and license terms (perpetual or time-based).
Concluding post link: https://itknowledgeexchange.techtarget.com/quality-assurance/1000-xseries/