Nov 29 2014 11:18PM GMT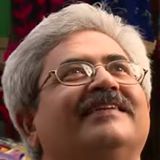 Profile: Jaideep Khanduja
Tags:

Oracle Siebel CRM has been brought to backseat so as to promote Oracle Sales Cloud more aggressively by Oracle. Since Siebel is an on premise app whereas Sales Cloud is on cloud, obviously moving to the latter by any existing customer of Siebel CRM would be beneficial for the customer. But if there is a particular requirement for an on premise SFA product, then Siebel CRM would be an ideal choice. Oracle has though no plans to stop deployments for Siebel or stop supporting customer having earlier installations of Siebel CRM.


Beauty of Siebel CRM is its open user interface that means it is independent of any particular browser technology. Or in other words, it is supported by any existing or new browsers. Drawback is the longer deployment (implementation and configuration) time. But as far as user experience is concerned, it is bound to be ultimate. Siebel CRM covers sales configuration, pricing management and order management. It is tested and proven for large sized implementations for mid to large sized organizations. Most of the Siebel customers for whom analytics and reports are critical, they go for OBIEE (Oracle Business Intelligence Enterprise Edition) which is easy to integrate with Siebel CRM.
Oracle Siebel CRM can not qualify for a SaaS model being an on premise product.