Jun 2 2010 11:00AM GMT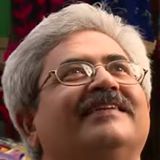 Profile: Jaideep Khanduja
Managing and running helpdesk is not an easy task. Once the project is completed after software application has been implemented and sign off has been taken from the customer. a new journey starts in terms of product support. The users who start working on the product entering real business data to product useful informative reports for themselves and their management face problems in the beginning while working on the new application in the organization.
These problems could be due to many reasons like:
1. unawareness of users with the real functionality and flow of the product
2. hidden bugs in the product being exposed while working
etc.
Over a period of time helpdesk becomes a good repository of information gathered from application users in terms of complaints, suggestions, feedback etc. One way of working of helpdesk is to record the problem, provide the solution and treat the story as finished.
Another way to look at it is to analyze this data and find out if there are any complaints that are recurring in nature. Definitely there would be certain problems that would be occurring repeatedly. Providing a temporary solution is good as an ad-hoc provision but getting into its depth later and finding out a permanent solution is very important.