Jun 14 2010 10:00AM GMT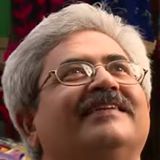 Profile: Jaideep Khanduja
Project performance encompasses performance of each individual member of each team working for a project. Each team members requires an environment around him that facilitates him to work towards his goals.
The components of an environment for a team member would be the working place, sitting place, workstation, and general administrative facilities.

Many of the components that may not draw immediate attention of focus but actually playing a role in project performance can be defined as below:
1. The ease of difficulty with which a team member commutes,
2. The communication process in the organization among other team members and management,
3. The comfort of sitting place, tea/coffee breaks, lunch provisioning etc.
4. The desktop/ laptop configuration
5. LAN and internet
6. Even the power supply, lighting in the office and on the seats, drinking water arrangements, rest rooms etc.
All these factors if are favorable towards employees in turn bring lot of favor to the project performance.