Jun 24 2018 9:56PM GMT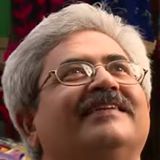 Profile: Jaideep Khanduja
Tags:
With the changing trends of Converged Infrastructure and Server Trends, it is interesting to see the shuffle taking place across the globe in terms of on-premise vs off-premise. IT infrastructure is transforming in a big way. So are the perceptions of today's IT managers. In fact, for many organizations, the decisions between the on-prem and off-prem are far away from clarity. On the other hand, there are many who are changing their IT strategies to make more room for going in favor of off-prem thus reaping benefits out of it. Organizations are still facing troubles for moving ahead in the direction of complete orchestration and automation. It is happening either due to lack of in-house knowledge, business direction, or finding a right vendor to achieve it. And this is happening at the organizations having the most skilled IT teams with no shortage of funds.
One thing is true when it comes to On-Premise vs Off-Premise decision. A small progress in favor of the latter promises to return tangible infrastructure-provisioning profits. The role of servers and converged infrastructure is changing drastically. The key factors impacting it are hyper-convergence, workload balancing, and containerization. Basically, it is all about right-sizing for the sake of future. While many organizations are sure that the existing infrastructure in place is more than enough to cater to their future needs. All it will need is a little expansion and tweaking but no major replacements. On the other hand, there are very large sized enterprises that are worried about a wide gap between what they have currently and their future needs. Hyperconverged, in fact, is becoming a core need of an organization that earlier was having a minor role to play. This is creating major changes in data centers.
Things are Clearer for On-Premise vs Off-Premise
Similarly, a large number of organizations are having or talking about containers. They believe that container technology has an inherent ability to fasten application provisioning times. These are my thoughts on the current trends of On-Premise vs Off-Premise.