Aug 11 2008 10:25AM GMT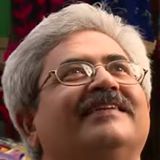 Profile: Jaideep Khanduja
On his blog by the famous Leader on Project Management Bas de Baar, he asked a question to all his blog readers – "What is the best advice you can give to project managers supervising offshore development projects?" Various readers posted their opinion as per their perception, experience and learning. His focus was more on Offshore development projects, whereas I would like to point to any offshore project that has to be developed implemented on site. So in context to offshore development and implementation of a project, a project manager has to essentially develop some soft skills other than his/her standard project management tools and methodologies. According to me for an offshore project management following would be the essential key requirements as I am sure every one of you will agree that an offshore project is definitely different to an onshore project. The basic things to be taken care of in context of that country, management, users shall be:
Language: Understand what their prime language is in day-to-day use. I went to a country where language was a big barrier and I was heading the project. Before going there, I learned few of the commonly used words, downloaded a dictionary to translate from English to their language. Although very few of my users were fluent in English, and I used them extensively as a medium to translate what I used to say in my training sessions. But there were instances when I am sitting with a couple of users who don't know English or who know very little of English, then this offline/online dictionary was very helpful. Also I learned before hand that they speak English very slowly and can understand only if spoken in low speed and a different accent (like "show" will be pronounced as "cho"). Ascent was another criterion that I had to gradually master upon. This will also depend on deciding upon the pace of the project. I had to change my plan accordingly to cover up the backlog at times.
Culture: They will love if you talk about their country and culture, and that is the best way to make them your best friends. Then it was easier to understand them faster. Learn about their likings and disliking, what they don't like is very important, or what annoys them easily, so avoid doing that or using those words. Don't refuse to attend any of their customs when invited. After all it is the people that make any project success. And most of the people outside will be interesting to know your language or culture, do not hesitate in sharing your knowledge/skills and spending some time on this, although it is not the part of your project but it will develop into a very strong tool to progress your project in right direction with right pace.
Be as them: Don't act as a foreigner. Act as one of them. Show the management that you are the part of their organization and it is not only their but your project also. Keep top management involved in all your decisions and actions. Seek their help where required.
Celebrate: Celebrate any small success that will motivate them and speed up the implementation.
Do let me know anything that I might have missed to mention.