Nov 9 2018 10:42PM GMT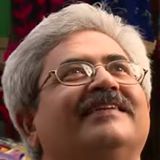 Profile: Jaideep Khanduja
Tags:
Do you think object storage is the ultimate solution to data management challenges? Well, some figures say so. A recent research says more than 35% of enterprises use object storage currently. The figure was 28% a year ago. We all know there is a phenomenal increment in unstructured data in most of the organizations. The volume is increasing exponentially at a faster pace. So, the point is, is object storage able to ease data management challenges in a substantial way? The reality is that the whole concept of data generation and data storage is changing for almost all enterprises. It is because of the amount of data an organization is producing. Higher production of data, of course, demands a higher storage capacity. The boundaries and limits are changing their definitions at a high speed. Thus, what is the ideal way for an organization to tackle this exploding situation?
Question is not only about the humongous unstructured data that an organization is finding difficult to handle. More severe point is the type of data it contains that includes text, images, videos, audios, etc. that too in various formats. That is where the necessity of object storage emerges in a most relevant manner. Because all this data is quite complicated and equally challenging to store and manage in an effective manner. To address this challenge there needs to be an efficient way of using and managing storage infrastructure. In today's scenario, any size of storage infrastructure is short and small. The question is not only of storage, which itself is a complex and challenging task. The requirement is to make this data accessible and visible to create a substantial business value out of it. Object storage is the only option for enterprises to handle data management challenges.
Object Storage is the Only Option
Generating more capacities to cater to fast increasing data volumes is not the right solution. It is, in fact, time to tap new technologies and strategies like object storage for data management.