Jul 27 2016 11:13PM GMT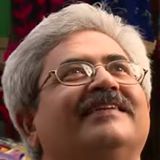 Profile: Jaideep Khanduja
Tags:
It was an invitation from Notion Ink & Microsoft for the launch of Able 10. The launch date was July 7, 2016, at Microsoft, DLF Cyber City, Gurgaon. Rohan Shravan is the Founding CEO of Notion Ink Design Labs, one of the only consumer electronics product design company out of India. He has designed and developed world's first Android SOC tablets, world's first Android UI for tablets and continues to set benchmarks in industrial design for computers. A Mechanical Engineer from IIT Kharagpur, he specializes in Industrial Design, Manufacturing Technologies, Product Design, User Interface Design, and Machine Learning. Let us hear from the horse's mouth about his journey so far. Welcome, Rohan, CEO, Notion Ink Design Labs.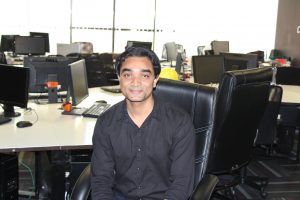 1. How would you explain your journey from Adam to Able?
The journey has been extremely eventful. When we began, Adam was literally the only tablet out there (others fell in categories of Media players as they weren't focusing on productivity or consumption Apps), even iPad wasn't launched. And in last 7 years, we have seen tablet segment just explode (especially in the West). In last few years we have been trying to stay away from tablets and rather focus on 2in1s. We made Adam for providing productivity, but tablets in last 6 years have moved more towards entertainment and a little bit of content consumption. 2in1 has given us a very strong platform to again innovate on design and experiences. Able is the result of our last 7 years of experience.
Rohan Shravan, CEO, Notion Ink Design Labs
2. When did it start?
It all started as a need to add computing to people's life, something we still haven't achieved. Computers are today useless unless you have an app to do what you want to do. A doctor with decades of experience cannot get a computer to help them unless some programmer has written an app for that purpose. This has created a programming-computing-usage barrier between real users of computers and real makers of programs. We see future where a normal person can design his own features as if it was just a lego set.