Dec 15 2012 9:32PM GMT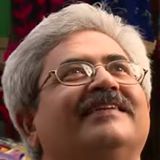 Profile: Jaideep Khanduja
If you are around Quebec City, it is impossible that you are not aware about the local activist, musician, writer and a young social worker Nora Loreto. She is about to complete her studies while pursuing Masters Degree in Education Foundations from the Saskatchewan University. She has been earlier the Editor in Chief of the Ryerson Free Press. She has also been Relations Ambassador for Ontario's Canadian Federation of Students (CFS). Her music is quite popular online and she can be better read and understood on her blog.
While presenting her views on Quality Assurance she confirmed about the long time existence of evaluation, approval and improvement programs by professors and institutional bodies in Ontario in this respect. Recent engagement of ministry staff and in depth assessment by administrative bodies of university and colleges, the horizontal deployment of quality assurance all across for the purpose of achieving uniformity and standardization.
On top of it the strict norms built by OECD (Organization for economic co-operation and development) has geared up good amount of pressure in Europe for speedy progress in globalization and standardization of quality assurance in all aspects.