May 24 2016 11:09PM GMT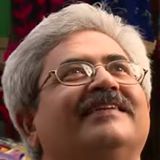 Profile: Jaideep Khanduja
Tags:
It was exciting to attend Nokia India Innovation Day 2016 where Nokia demonstrated some of its innovative technological launches in various streams like Networks for Cloud, Transformation from LTE to 5G, IoT etc. Nokia has evolved as an end-to-end player in multiple technologies such as IP, Mobile, Fixed, and Optical that are promising at a global level in order to connect more and more people and things across through the programmable enablements.
Nokia India Innovation Day showcased many innovative brilliant ideas
Nokia India Innovation Day 2016 included demonstration of Nokia's design of IoT-based solution to make it a reality for designing smart cities, smart homes and public safety solutions. The demo zone was equipped to showcase the connectivity of people and things in various ways and for various solutions. The biggest hurdle that comes in such large-scale solutions is 'slow and complex'. Nokia demonstrated how it is eradicating these hurdles from the creation of IoT applications without any compromise with quality, design, and security.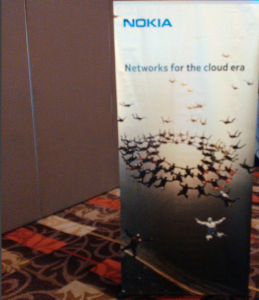 Under Networks for Cloud Era, Nokia India Innovation Day 2016 has some wonderful solutions that showcased how large sized networks can get benefited from automation and virtualization while using less hardware with a high focus on drawing high levels of efficiency, innovation, business opportunities, and quality. Nokia has brought out it's converged offering for fixed, mobile, IP, and optical networks. These solutions are blended well with connectivity and providing a new paradigm for the programmable world.
Nokia has been innovating in designing solutions for 5G that are promising to initiate the pace and the standards for 5G technology.
Jacques Vermeulen, Director Smart Cities, Customer Operations, Nokia talked about the real initiative happening in Nokia regarding IoT. With the increasing extent of urbanization worldwide, the possibility of connecting more and more devices is growing exponentially thus tending to make IoT a reality.
Milivoj Vela, Technology Vision Lead for Middle East Asia & India, Nokia highlighted 5G features and how it has become a new generation of radio systems and network architecture thereby delivering extreme broadband and ultra-robust framework. It results into low latency connectivity and huge networking for the IoT thus enabling the programmable world that in turn will transform individual lives, society, and economy in a big way.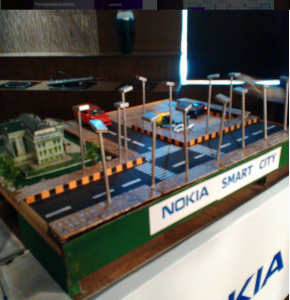 Nokia India Innovation Day 2016 demo zone had various solutions at the display like IoT use cases, IoT-Scale Monetize and Secure, Smart Home/Building, Smart City, NB-IoT, Nuage Networks, AirScale Radio Access, and AirScale Wi-fi. We would talk about these in detail in the next post.