May 15 2014 10:00PM GMT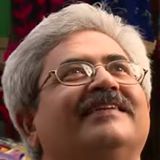 Profile: Jaideep Khanduja
Tags:
I was in Cairo for a period of 15-20 days to deploy and sign off this NFC based pilot project in one of the most renowned malls in the heart of Cairo City – known as City Stars Mall. City Stars is a two blocks 8 story huge building.
Project Requirement: Around 400+ guards coming in various shifts were having manual attendance, patrolling and monitoring system which was wasting a lot of time and confusion. Another reason for this pilot was that one of the guard's body was found in one of the emergency exit area after 4 days of his death during which he was being assumed as an absconder. This attendance, patrolling, incident recording/reporting and monitoring was required to be automated in a way that a real time dashboard would be available with the centralized control room so as to manage the whole show optimally.
Software and hardware requirements:
A mobile application to reside on mobile phone so as to register, validate and record guards, patrolling supervisors, shifts, timings, patrolling plan and actual patrolling route taken.
Nokia 6210 Classic – NFC enabled, data enabled
RFID Tags – wall mount
RFID Cards – ID cards for guards and supervisors
Control Room – Desktop application with internet to get real time data.
What is a NFC phone – NFC is near field communication. An NFC phone is basically an RFID reader that can read RFID tags/ cards and with its data enabled, it can transmit information in real time to back end team.
With the help of above, the pilot was done successfully on two floors of the malls in flat 15 days.
I will explain the execution and deployment process in next post.