May 15 2014 10:32PM GMT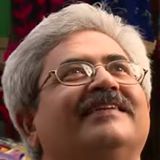 Profile: Jaideep Khanduja
Tags:
In my previous post – NFC Project At City Stars Mall Cairo: A Step by Step Walk Through – I gave an oversight of this pilot project that had to be deployed on 2 floors of City Stars Mall in Cairo, Egypt for 400+ security guards attendance, shift management, real time control room management, prompt action for shortfall, supervisor patrolling, incident recording and reporting to control room with video/photos streaming.


The software and hardware requirement is mentioned in the previous post. Deployment was as below:


RFID wall mount tags had to be fixed on inside and outside the building. RFID enabled ID cards were issued to all guards and supervisors. Each tag while fixing on individual location was configured for the first time with location id, tag id with the help of app residing in Nokia 6210 Classic NFC phone. Similarly one card was issued to each guard with appropriate configuration of information of guard id, tag id. The desktop app had all the information of guard shift schedule for the month, guard details etc. similarly the location id had further derails in the master regarding floor, patrolling sequence etc.


Each guard had a duty position for static guards. First tagging was done on NFC phone lying with the supervisor at the time of entry from any of the entrances of the mall and then once posted, the supervisor used to take a round to tag the location tag and guard tag once again to ensure that the guard is posted at right location.
Similarly process of patrolling plan, actual patrolling, incident recording etc. was deployed successfully.