Sep 17 2019 3:46PM GMT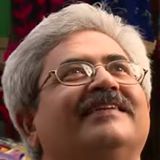 Profile: Jaideep Khanduja
Tags:
This is the last post in the series covering what customers have to say about Next-Gen Zoho One and also the pricing part. The first post in the series is Next-Gen Zoho One Can Transform Enterprise Journey @zoho. The second post is Business Transformation Is The Mantra of Next-Gen Zoho One @Zoho and the penultimate one is Key Features of The Bold New Operating-System Services @Zoho. Now, let us see first what few of the prestigious customers of Next-Gen Zoho One have to say about it and how do they transform the business with it.
Customer Speaks:
Pranesh Padmanabhan, Founder & CEO, Studio 31 says,
"Zoho One as a concept has fulfilled the dream of Studio 31 in becoming a fully-fledged, technology-enabled wedding photography and film company. It has given us the confidence and strength that we can sustain in this highly competitive, unorganized industry by not worrying about manual administration work anymore and fearing about human errors; it's a very sensitive industry and every error will cost a client long memory. Now that we have a SaaS product running our business, we've got brilliant ideas and we've got the platform and time to make high-level strategic decisions to grow bigger, better and truly be one of the most-organized businesses in this sector."
Sonia Bhadoriya, Head of Business Development, Eurokids says,
"We switched from Salesforce to Zoho One because of the fluidity of data across apps that allowed us to connect our departments. We use Zoho CRM, Sign and Creator extensively. The analytics tool enables us to visualize big data with graphs and charts. We love it!"
Next-Gen Zoho One
Niki Kushe, Group Head – CRM, India Infoline Finance Ltd says
"IIFL is a leading financial services conglomerate serving over 4 million satisfied customers around the globe. Though an established organization, we are constantly on the look for ways to build our strength and to deliver excellent service to our ever-expanding customer base. At IIFL, we have started using Zoho One, which includes their super-powered CRM, Email, Campaign Management, Survey, Social Media Management, Sales IQ, Creator, Internal Chat and HR products across various entities. Honestly, there is no better value than Zoho One can offer, especially at this low a cost! Zoho One does change the way businesses operate by offering a whole suite of apps that are not only tightly integrated with each other but also play well with third-party applications. These vast varieties of solutions are easy to configure and customize which in itself paves for an efficient cross-selling platform."
Pricing:
The story remains unfinished if I don't mention the pricing for Zoho One. The pricing, in fact, is very simple and is pocket-friendly for any industry segment of any size. And there are no hidden costs to it. It's Rs. 1500 per employee or RS. 3000 per user. The ROI in case of Zoho One is multifold and quick as all the new features mentioned above come free of cost with Zoho One.