Sep 17 2019 2:29PM GMT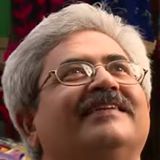 Profile: Jaideep Khanduja
Tags:
Zoho is truly fitting in what it says 'the operating system for businesses'. Zoho One is, in fact, a complete business solution with a high level of material and high focus on all business levels together. With the launch of Zoho Next-Gen Zoho One, the whole ecosystem has become much stronger with a power to deliver more to the business across all the user and management levels. The operating system for businesses has got empowered with a process automation app, telephony, single sign-on, and blockchain capabilities. This next-gen features or tools enable it to achieve greater heights in customer adoption and business acceptability.
While the other business applications in the market focus on money for licensing and making their system so complex to an extent that their customers are forced to rely on them or rather stay at their helm instead of hefty annual maintenance costs and licensing costs. On the other hand, every new level of Zoho One is getting more powerful, more flexible, more business-friendly thereby leveraging with the new powerful features at no additional cost to its customers. Every new feature added becomes an integral part of Zoho One thus improving its quality and making it more powerful and stable from the business point of you. This is proven by the fact that the popularity of Zoho One is increasing exponentially and so is its customer base in India as well as globally.
Next-Gen Zoho
The next generation of Zoho One is designed and built to take care of entire business operations including sales and marketing, finance and HR, operations and business intelligence, and so on. All this runs on a unified technology platform. The new business workflow management application that they named as Orchestly empowers Zoho customers to effortlessly create, manage, and optimize their business processes with the help of an intuitive drag and drop interface.
We shall be continuing in the next post featuring more features of Next-Gen Zoho One.