Nov 26 2008 10:11AM GMT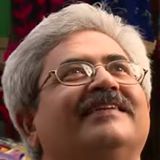 Profile: Jaideep Khanduja
A new software release for testing could be a new product or major changes in the existing software. In either case the bugs report should have a new version number for control purposes. Although in case of a new release of existing software, the existing bugs can be referred to but that does not mean to check only for those bugs.
Anyhow before the tester starts testing of this new release (or for that sake of any new release!), (s)he has to make sure of three certain activities:
1. Clinical review of the testing requirements
2. Known bugs (in case it is a chain release) fixed
3. Scope – customer requirements, software requirement and business rules
And above all now tester's task is to ensure that the software (re)built is completely aligned to the above three.