Sep 17 2019 3:34PM GMT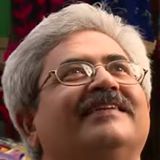 Profile: Jaideep Khanduja
Tags:
This is the third post in the series of Zoho One Next-Gen features. You can access the first post here – Next-Gen Zoho One Can Transform Enterprise Journey @zoho and the second post here – Business Transformation Is The Mantra of Next-Gen Zoho One @Zoho. In this post, we shall be discussing some of the key features offered by the Bold New Operating-System of the Businesses that is Zoho One.
Now let us look at some of the key features offered by the Bold New Operating-System Services as below:
1. Communication: PhoneBridge
– PhoneBridge is Zoho's newer entry in the bouquet of applications in Zoho One. It is, in fact, Zoho's telephony platform that enables telephony in Zoho apps. For instance, in Zoho CRM this PhoneBridge integration permits users to make calls from Zoho apps. Not only that it also provides contextual information on incoming calls. What it means is, if PhoneBridge is enabled in Zoho CRM it gives users context for all incoming calls not only from Zoho CRM but also from Zoho Recruit, Zoho Mail, and 20+ other apps.
2. Single Sign-On:
Single Sign-On (SSO), another new service from Zoho One enables customers to integrate any third-party applications with their account. As a matter of fact, Zoho Single Sign-On currently supports more than 50 third party applications and account is increasing on a regular basis. This third party application integration can be done in two ways. It can be done either individual user wise or groups wise.
3. App Management and Provisioning
: As of now Zoho One allows provisioning for all of its 45 plus apps.
Bold New Operating-System
4. Business Workflow Management
: Orchestly is the new Innovative and intuitive drag and drop interface helping managers or the process owners to define processes effortlessly without any technical knowledge in coding. There are ample practical examples of this like Purchase Approvals, Content Publishing, Asset Management, Onboarding, and so on.
5. Zoho Sign:
Zoho Sign builds an additional level of validation for customers with the help of blockchain-based timestamping through Ethereum. Ethereum, as we all know, is a globally accepted open-source platform. So when a document is signed using Zoho Sign, an Ethereum transaction happens in the background, actually. The hash of the signed document is added to the transaction notes of that Ethereum transaction happening in the background.
Next post is the concluding post in this series.