Dec 24 2016 9:25PM GMT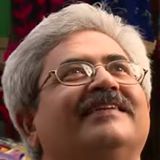 Profile: Jaideep Khanduja
Tags:
The new DNA of leadership is ideally an entirely a new journey for new age managers. They have a new set of culture and values. In fact, they provide a new definition of character and competence. As a matter of fact, trust is not thrust in their case. It is a point of earning rather than imposing. Rather, the new DNA of leadership talks about responsibility and capability. There is a direct connection between the two. Without the capability, you can't own responsibility. And, in fact, without responsibility, all your capabilities are nothing but waste. In today's world of competence, fair and flexible wins the race. The presence of both elements in a right mix is very important. Mere flexibility is not a point of elegance. Similarly, merely being fair in all your professional deals without any flexibility will lead you ṭo a dead end.
Feedback at every level and every juncture is a key element of the new DNA of leadership. Elon Musk is among the greatest world leaders. One of his quote fits well here. He says, "I think it's very important to have a feedback loop, where you're constantly thinking about what you've done and how you could be doing it better. I think that's the single best piece of advice: constantly think about how you could be doing things better and questioning yourself." Definitely, feedback has its own value. But at the same time, it is important to differentiate a fair feedback from a fake one.
New DNA of Leadership
"Until one is committed, there is hesitancy, the chance to draw back– Concerning all acts of initiative (and creation), there is one elementary truth that ignorance of which kills countless ideas and splendid plans: that the moment one definitely commits oneself, then Providence moves too. All sorts of things occur to help one that would never otherwise have occurred. A whole stream of events issues from the decision, raising in one's favor all manner of unforeseen incidents and meetings and material assistance, which no man could have dreamed would have come his way. Whatever you can do, or dream you can do, begin it. Boldness has genius, power, and magic in it. Begin it now." says Johann Wolfgang von Goethe. And this goes so true in the case of the new DNA of leadership.