Oct 19 2017 11:23PM GMT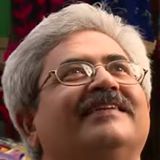 Profile: Jaideep Khanduja
Tags:
New Digital Economy says data is the new currency. In fact, in today's world, it is the top valued asset of an enterprise. But most of the organizations don't understand it and thus doesn't take it seriously. But they forget one important learning of the business. Anything that is relevant to your business you are ignoring or not giving proper value becomes a powerful tool for their competitors. In an organization, most of the day remains in custody of IT who don't know how too accrue it in business terms. Or even if they try to get something out of it, it is from IT's perspective and not the business perspective. That is the reason the cost of data becomes a burden rather than accruing benefit out of it. What could be the reason? Is it the lack of business engagement or involvement?
Or it is an indication of too much dependency on IT? It might also be a reason of ignorance. Whatever is the case, New Digital Economy is something that is becoming a top most priority for a business to drive it in right direction. Logically, every business unit needs to have their individual data management mechanism, dashboard, and a set of intelligent tools. Going a step further, within a business unit, each of the key department should have a similar kind of setup. This is remove dependency of a business unit from centralized IT. At the same time, the similar dependecy of deparments on their IT will go off. This can happen only if they follow above two steps. The way data is growing at a tremendous speed, it is becoming the need of the hour. Otherwise data will keep on accumulating and servers become data dumping yards.
New Digital Economy Is The Key To Success
It is strange that data storage and upkeep is IT's requirement. But when something happens to data like data loss, the respective departments start blaming IT. This relationship between IT and the respective departments or a business unit needs to strengthen right from the point of origin of data with a co-ownership model.