Mar 9 2011 11:40AM GMT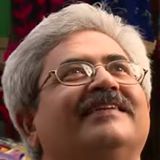 Profile: Jaideep Khanduja
During any software project, resignation by a project manager really becomes a regrettable position for whole organization. Someone is immediately required to react towards working to coordinate matters so as to designate his successor as the new project manager (ad-hoc or permanent) at the earliest possible time. No project can afford any discontinuity in its progress.
Irrespective of circumstances, there would be a number of processes running simultaneously in different phases of the ongoing project within same or different teams. The reviews and discussions need to take place on a regular basis under circumstances or even under all circumstances.
The approach of reviewing of project, on a regular basis, need to be carried out in an uninterrupted manner. This is important so that teams working on project do not lose their rhythm and momentum at any point of time. Segregation of tasks that need immediate attention in terms of technical assistance, extra resource, revision in targets, or anything else from the tasks going smoothly with no extra punch required is quite important.
Especially having arisen form such circumstances, there is truly an enormous significance in the process itself in which further directions are decided in view of the running project. This could be achieved through streamlining of running procedures that can be achieved well via smart documentation, regular reviews and proper distribution of responsibilities.
Equal engagement of all team members in project is important so as so is their involvement in reviews rather than discussing about project by a few top chairs behind closed doors.