Apr 6 2012 7:29AM GMT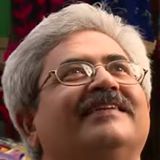 Profile: Jaideep Khanduja
Sometimes lack of processes mar efficiency of people and establishes them as useless entities even though they do not fall in that category. On the other hand, no efficient manager would like to compromise with his performance due to lack of processes and in that case would fight for establishing them first. Time and money are two prime tools of a project that have the power of converting it into a win or loss.
Both the prime factors are interrelated too. More time consumption in a project will always call for more expenses and hence decrease in overall margins and profits. The moment project management team becomes capable of identifying time consuming activities and factors behind them; a process enhancement journey begins thereupon. More enhancements of processes mean much sharpening of your swords that are being used in the battle of project management.
The much sharpened sword you have in your hand in the battle, the higher are your chances of winning the match. The same applies in project management too.