Oct 5 2010 4:50AM GMT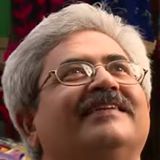 Profile: Jaideep Khanduja
A geographically scattered user base requires a well equipped support or call resolution centre to cater to their problems. A well launched product will never give troubles will be a misnomer. Any level of users at any stage keep encountering issues, problems, doubts, and usage related concerns. These need to be addressed by a team of persons having a good functional and technical knowledge of the product for which they are meant to provide the support.
In a wide country of different logistical user base using the application, there are different ways of handling their issues. One way is to group these various locations in small segments and provide them a group wise support team. This could work well in satisfying the users but could cause problem in looking at the scattered and localized data at a wider angle. Data accumulation, mining, digging and analysis could be a big headache for the product support manager to understand the product related issues. Since there is no common platform where are data is getting accumulated, the analysis of improperly gathered data lead to wrong conclusions regarding finding out the major pain areas of the end users. This would also lead to the wishes and whims of the local support function to decide whether they collect all complaints properly or keep missing lot of them. A wrong platter of data from various support centres may not be fruitful.
On the other hand a centralized support centre providing to support to the end users scattered across would be useful in maintaining uniformity, useful data collection, and proper analysis.