Aug 9 2017 10:21PM GMT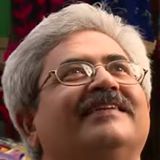 Profile: Jaideep Khanduja
Tags:
What is the importance of Visibility in the Network and how it plays a critical role in Network Monitoring? We are talking to Phil Trainor from Ixia. This is the second post in the series. In the previous post, he talks about the changing scenario in network security landscape. Here, in this post, he continues with his insights on network monitoring and its close relationship with network visibility. Let us read below what he has to say on this, in his own words.
IT Networks are growing more complex these days and so are the compliance procedures that are keeping them in check. Network attacks are growing in both volume and frequency, creating a storm of threat data. IT administrators are increasingly realizing the importance of not only the right tools and people but also greater intelligent management. It is here that the importance of network visibility tools and practices play a key role in quickly identifying, interpreting, and acting on threats.
Visibility provides real-time, end-to-end visibility, insight, and security into physical, virtual, SDN and NFV networks, delivering the control, coverage, and performance in a seamless fashion to protect and improve crucial networking, data center, and cloud business assets.
Network Monitoring needs complete network visibility
IT security and analytics tools are only as good as the data they are seeing. IT's fundamental challenge is to ensure that the infrastructure behind these tools delivers applications that are reliable, fast, and secure. This means that IT needs total visibility of the network. With the current level of network security threats and a complete dependence on the business on the data network, you cannot afford partial network visibility. You need lossless visibility. Better network visibility can improve mean time to repair by helping pinpoint problems. A visibility architecture helps eliminate specific concerns by organizing and integrating your monitoring strategy with your security architecture and problem resolution processes.