Feb 28 2019 9:30PM GMT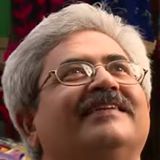 Profile: Jaideep Khanduja
Tags:
A recent study says almost 40% of IT workloads are currently running in the cloud. In the next two years, this workload, on an average, will increase to almost 60%. With these changing scenarios of a significant shift in the cloud, the network performance monitoring requirements in organizations are changing at a faster pace. In fact, most of the organizations using traditional network monitoring tools feel these tools are not that effective and useful. It is because the tools are not designed to consider parameters related to the cloud. Most of the traditional tools are designed keeping an on-premise architecture in mind. That means, with more than 50% of the organization's technology workload shifting in the cloud, the network performance monitoring vendors need to work on the newly evolved use cases and business scenarios to find out newer solutions catering to the latest needs of network monitoring.
The newer network monitoring demands higher penetration in monitoring into networks connecting to cloud applications. As the workloads shift to cloud, the demand for insight into a network connecting to the cloud is becoming as critical as monitoring of on-premise networks. As the pressure is increasing for this new set of requirements, the network performance vendors are busy in innovating newer ways to achieve these goals. The interesting thing is so far it was about network monitoring of owned networks. In the case of the cloud, the requirement changes steeply to gain insights into a network that an organization doesn't own. But since these external third-party owned networks are carrying important traffic related to an organization, its network insights becomes important. Irrespective of whether it is a SaaS model, other cloud-based applications, public networks, or private networks, the insights are equally important.
Changing Paradigms of Network Monitoring
So far, it was the deployment of network monitoring tools in your own networks. But that doesn't hold good anymore. Now the boundaries are becoming boundary-less.