Oct 2 2018 5:12PM GMT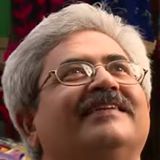 Profile: Jaideep Khanduja
Tags:
This is the second post in the series. To read the first post you can go here. As we see, Data Accuracy Platform 2.0 from Naveego tackles Big Data in a very intelligent manner. It manages it without getting into any complexity or a substantial cost of customized and time-consuming installation. In fact, the installation is quick and there is nothing like ongoing maintenance. How Naveego does it is interesting to know. It is a good amount of research that makes them arrive at a solution that uses API connections. Thus the solution simply connects with any kind of data that too at its point of origin without needing a push or pull of data. This, as a result, creates a win-win situation for any organization by getting an ROI of 800 percent. This ROI comes not in months or years but just in 60 days of implementation.
Definitely, data is increasing in organizations at an exponential. All this is happening due to the inclusion of projects related to AI (artificial intelligence), ML (Machine Learning), IoT (Internet of Things), mobility, intelligent devices, autonomous devices, etc. These are creating a tremendous array of data streams that is becoming difficult to handle. In fact, storage is not an issue. Because any organizations and just spend some money to buy storage space either on cloud or on-premise. It is actually the fruits that an organization must be able to reap out of this huge data that most of the organizations are not able to. That is where Naveego's Data Accuracy Platform 2.0 with a unique and state of the art solution. There are various reports from reliable sources that prove how organizations are vetting losses on various fronts because of this data which needs immediate attention.
Data Accuracy Platform From Naveego
For instance, the U.S. economy is incurring a straight loss of over $3.1 million every year as poor data quality cost. Data cleansing is becoming a big pain for organizations. It was not there earlier because of a very few applications in the organization. Those all used to be in structured data form.
We continue on the same topic in our next post…