Aug 30 2015 3:50PM GMT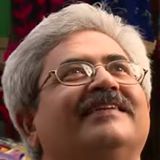 Profile: Jaideep Khanduja
Tags:
Prime Minister Narendra Modi emphasized quite strongly on Startup India this Independence Day speech. NASSCOM taking it along is quite happy that the tech startup environment in India is already on a high note and is moving in an exponential manner on a positive note. There are various communities related to products and start-ups that are very hopeful for an excellent future ahead. NASSCOM in order to align the efforts, enthusiasm and energies together, is organizing its most awaited annual national event the NASSCOM Product Conclave. The event is bound to take place from 13 to 15 October 2015. It is not only going to attract local, state and national but also international technology gurus, enthusiasts, and aspirants to attend this event and gain a high volume of networking and fruitful interactions. The three-day event will take place in Bangalore.
The event is expected to bring in new dimensions and tie-ups in the tech ecosystem carving a clear-cut direction for a healthy future and building ample opportunities during its journey.There is going to be a lot more than the last year's elements like summits, showcases, enterprise connects, huddles and investors forums. The wide industry segment that eagerly waits for this event every year includes healthcare, education, finance, big data, mobility, web app, retail, funding, travel & tourism and so on. There are quite intense workshops and roundtables that happen for each industry segment. During NPC every year the participants get ample opportunities to brainstorm, network and build corporate tie-ups in a fruitful manner.
Every year many aspirants lose the opportunity to attend this event due to the limited seats and it being highly in demand. Looking at your calendar and your enthusiasm, ensure to enrol and book your seat well in advance. Till a particular date you can also avail early bird discounts.