Mar 6 2018 10:07PM GMT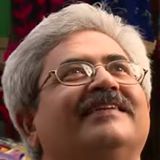 Profile: Jaideep Khanduja
Tags:
An Interview with Bruce Talley, CEO, and co-founder of NAKIVO, Inc. (https://www.nakivo.com)
Q: Please tell us about NAKIVO in two words.
BT: NAKIVO was founded in 2012, offering customers a reliable VMware backup and replication solution. Over the years, we have developed into an efficient multinational company headquartered in Sparks (Nevada, USA) with several offices worldwide. We now have a versatile product for VMware, Hyper-V, and AWS EC2 environments, used globally by thousands of companies. Our success is confirmed by 5-star online community reviews and 97.3% customer satisfaction with support.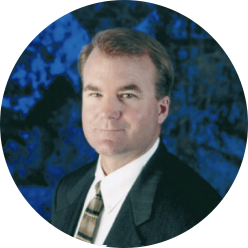 Q: What are your company's goals and priorities?
BT: With the amount of critical data circulating in the modern business environment, data protection is the highest priority for everyone. That is exactly what lets NAKIVO take such a strong position in the market. Over the five years of our company's operation, we have been focused on ensuring the protection of business-critical data for customers with virtualized, cloud-based, and hybrid environments. Our primary goal is to provide everyone with a powerful, affordable, easy-to-use solution that helps ensure the protection and recoverability of business data 24/7. NAKIVO's 85% YoY revenue growth, as well as our customer base almost doubling in 2017, clearly demonstrates that a growing number of companies understand the necessity to abandon outdated legacy backup software for modern backup solutions, such as NAKIVO Backup & Replication.
Q: These are rather impressive numbers. Could you tell us a little more about your product and its features? What exactly makes you stand out?
BT: NAKIVO Backup & Replication is a high-performance solution for AWS EC2, VMware, and Hyper-V backup that also provides near-instant disaster recovery with VM replicas. The key principle we have built our product around is "the best data protection value for the money". While NAKIVO Backup & Replication comes at a considerably lower price tag than our competitors' solutions, the product offers a comprehensive set of features to meet everyone' needs, standing tall among market leaders. Our solution is fast, scalable, and user-friendly.
NAKIVO Backup & Replication works out of the box. The product can be installed in under 1 minute on Windows or Linux, as well as deployed as a pre-configured Amazon Machine Image or VMware Virtual Appliance. Moreover, if installed on a NAS, our solution can turn the device into an all-in-one VM backup appliance. Currently, we support NAS devices by ASUSTOR, QNAP, Western Digital, and Synology, but in the future, we plan to extend the list by adding other well-known vendors.
NAKIVO Backup & Replication enables you to take full advantage of agentless, image-based, application-aware backup and replication options, decreasing the overall cost of your backup operations by 50% or more.
Incremental backups, LAN-free data transfer, and built-in network acceleration can help you achieve a 2X increase in the backup speed. Automated exclusion of swap data, global deduplication, and backup compression can reduce the size of your VM backups by several times.
Now add the abilities to verify your VM backups with screenshots and instantly recover any VM, file, or application object. As a result, you get a powerful solution which is much faster and less expensive than the alternatives. NAKIVO is truly customer oriented. We act on our customers' feedback and continue improving NAKIVO Backup & Replication to remain the #1 VM data protection solution on the market.
Q: How many customers use NAKIVO Backup & Replication? Also, can you name some of your key customers?
BT: Over 10,000 companies throughout the world are now using NAKIVO Backup & Replication in their virtual environments. We are extremely proud of the fact that many of them were able to immediately see the advantages of using our product over our competitors' solutions right after testing our full-featured free trial.
China Airlines is one of our key customers. With two data centers, over 900 VMs, and more than 60 VMware ESXi hosts, their critical data must stay protected at all times in order to ensure the continuity of business-critical operations. By choosing to forego a legacy solution in favor of NAKIVO Backup & Replication, they reduced their weekly backup time by 10 hours, storage space consumption by 60%, and VMware backup budget by 30%.
The Center for Scientific Computation and Mathematical Modeling (CSCAMM) at the University of Maryland has also greatly benefited from switching to NAKIVO Backup & Replication. Faculty, staff, and students required 24/7 access to research materials through their website. They also needed a powerful backup, replication, and recovery solution. With NAKIVO Backup & Replication, their backup processes now take no more than an hour. What's more, the instant file recovery feature has managed to save them from potential disaster on multiple occasions. We are proud that CSCAMM could reach these results with our help.
These are just several examples. Our customer base includes other major global companies, among them Honda, Coca-Cola, and Microsemi.
Q: What is NAKIVO's business model?
BT: NAKIVO aims to be completely channel-based. At the moment, we have over 2,400 channel partners and a significant number of distributors in 124 countries worldwide. By partnering up with NAKIVO, they gain large discounts, sales training, deal registration, and regular promotions to drive sales.
Q: And what about your support model?
BT: If you have a problem or any question, you are welcome to contact our Customer Support Center. Also, if you are experiencing some technical difficulties, you can send us a support bundle right from the NAKIVO Backup & Replication web interface. The support bundle contains logs and system information, which is everything our specialists may need to help you resolve the issue as quickly as possible.
Q: What are your plans for the future?
BT: NAKIVO is already one of the fastest-growing companies in the industry, and we don't intend to settle. We plan to do better and go further. Our plans for the following years are to expand our market presence and focus on large enterprises by adding new highly-demanded features.