Aug 7 2018 12:22AM GMT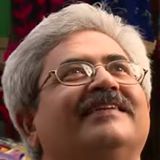 Profile: Jaideep Khanduja
Tags:
NAKIVO v7.5 is released with many new features in virtualization and cloud backup space. With the launch of NAKIVO Backup & Replication c7.5, NAKIO creates a new landmark in this domain. The new version includes support for vSphere 6.7, NETGEAR ReadyNAS Support, EMC Data Domain Boost Support, and other features. The product becomes a necessary tool for any kind of heterogeneous as well as homogeneous environments. The new version comes with several amazing features. Those include Cross-Platform Recovery, Support for the latest version of vSphere, Advanced Bandwidth Throttling, and a lot more. NAKIVO Inc. has been gaining a tremendous momentum in virtualization and cloud backup software field. It comes up fast with any new technology, hardware, or software that emerges in the market to bring out a solution that aims to make enterprise technology usage more meaningful, safe, secure, and useful.
NAKIVO Backup & Replication v7.5 or as we call it NAKIVO v7.5 not only supports vSphere 6.7 but also integrates with key storage vendors like DELL EMC Data Domain and NETGEAR ReadyNAS. Let us look at it in a little more detail below.
VMware vSphere 6.7 Support: NAKIVO v7.5 Backup & Replication now officially supports the latest version of VMware that is vSphere 6.7. This enables users to use NAKIVO Backup & Replication to seamlessly manage their latest VMware setups and get the full leverage of new features and thus enhance their backup and recovery mechanisms.
Advanced Bandwidth Throttling: This allows presetting of speed limits for data protection processes in order to avoid choking of the network during peak hours. The manageability becomes easier using NAKIVO v7.5. Since it is completely customizable depending on your needs and adjustment with business hours, etc.
Cross-Platform Recovery: NAKIVO Backup & Recovery v7.5 has come out with new features to manage VM data recovery across various platforms. Cross-Platform Recovery feature, in fact, enables users to export VM Data from VMware and Hyper-V backups into various formats like VMDK, VHDX, and VHD. These exported files can be used for recovery across various hypervisors, longterm archival, sandbox testing, or cross-platform VM data migration.
Support for EMC Data Domain Boost: The latest version NAKIVO v7.5 is now officially able to integrate with the BoostFS plugin. This helps in combining features of the VM backup software with the source-side deduplication feature of Dell EMC Data Domain Boost or Dell EMC DD Boost. This integration, in fact, reduces VM backup size by up to 17X while the speed enhances by as much as 50%.

NETGEAR ReadyNAS: NAKIVO v7.5 can directly integrate with NETGEAR ReadyNAS devices thus creating a NETGEAR ReadyNAS-based VM Backup appliance environment. This, in fact, results in a cost-effective VM backup appliance. As a matter of fact, the ReadyNAS-based appliance is a 5-in-1 solution that includes backup hardware, storage, software, data deduplication, and backup-to-cloud feature.
Launching NAKIVO Backup & Recovery v7.5 Bruce Talley, CEO of NAKIVO Inc. said, "Here at NAKIVO, we are looking to meet and exceed our customers' expectations while staying on top of developments in the industry," said "We are continuously working on new versions of the product, adding new features and enhancing the existing ones according to customer feedback and the ever-evolving technological landscape."
A fully-functional free trial of NAKIVO Backup & Replication v7.5 is available at www.nakivo.com.
RESOURCES
Trial Download: /resources/download/trial-
Success Stories: /customers/success-stories/
Datasheet: nakivo-vm-backup-datasheet.pdf