Mar 6 2015 10:59PM GMT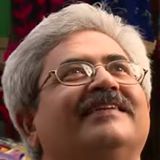 Profile: Jaideep Khanduja
Tags:
Unification of Apache YARN and Apache Mesos resource management solution is available in the newly launched open-source Myriad project. Myriad is the first ever produced resource management framework. The beauty of the product is that while on one hand your enterprise, cloud and datacenters services and applications are running and alongside, on the other hand, it can run Apache YARN jobs. As we know that there is a beautiful product from Mesosphere called Mesosphere Datacenter Operating System (DCOS). DCOS exhaustively manages cloud and datacenter resources. We also know that Apache Hadoop is provided by MapR Technologies Inc. Myriad is, in fact, is a product jointly from MapR Technologies Inc. and Mesosphere.
Myriad, available on GitHub is an open source project tool empowered to consolidate big data while running other services in the datacenter. It manages to consolidate all this in a manner so as to create a single pool or resources which help in increased utilization and higher efficiency in operations. There is a clear-cut optimization visible with improved results. This is probably a superb answer to the issues so far being faced in running big data jobs by Hadoop developers where it had to be run on dedicated clusters. By running them on dedicated clusters these resources used to stay in isolation from other services, jobs, and applications running in parallel. This is obviously a major drawback causing lower server utilization.
The issue has been overcome by bringing in Myriad that allows both Apache YARN and Apache Mesos to run alongside, as a single pool of resources whether it is big data jobs, applications, services or scripts. When YARN and Mesos are run together, Mesos collaborates the distributed and isolated resources in a single pool thereby increasing CPU, memory, storage management in a big way.