Dec 30 2009 10:00AM GMT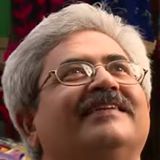 Profile: Jaideep Khanduja
We all want to be successful in our profession; few of us try hard, few very hard.
In case of a failure we have two paths to follow – bounce back with a higher thrust, or get bogged down.
Silence is gold but not always.
Higher we go, difficult it becomes to progress.
Yearning for excellence and knowledge success will automatically follow you.
Out of all possibilities try the most difficult one first.
Unwinding and winding of your knowledge and experience keeps it fresh.
All things that happen have a logic, only that some we are not able to understand.
Listening is a great asset.
Listening is an art too.
An ending that is not with happiness is not an ending.
Very often we lose trust in ourselves.
Every mind is a goldmine, it depends how much gold we are able to dig out of it.
Regression means forgetting what you think you know and knowing what you have forgotten.
Yesterday is gone, tomorrow is yet to come, but both are linked with what I do today.
Handling a needle is as tough as handling a sword, both need talent.
Anyone who feels himself superior to others seeks negative vibes.
People management is prime requirement in any project.
People make projects successful, not personalities.
You are the best judge of your situations. Don't let others overrule you.
Never compromise.
End a project in time – rather before time – successfully.
We is better than I in a project
Your all prayers get answered instantly; check your unread prayers box.
End of year means beginning of a new year.
All is well – keep repeating.
Roar in such a manner that even a lion get a new meaning of roaring from you.
2
0
1
0