Apr 5 2015 5:01PM GMT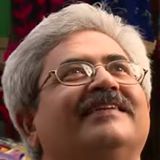 Profile: Jaideep Khanduja
Tags:
It was way back in 2009 when I was told by my organization to visit Cairo, Egpyt to deploy an NFC technology based solution as a pilot project. The pilot was to be run in the biggest mall of Cairo, known as City Stars. NFC (Near Field Communication) is a technology that enables a smartphone to become an RFID tag reader and it can also act as an RFID entity to be read by another reader. We imported ten pieces of Nokia 6210 Classic (Nokia 6210C) from Ireland for this project.
The scope of project was as below:
1. Attendance of 800+ guards
2. Real-time monitoring in control room of shortfall in guards and immediate action
3. Supervisors tour plan and actual tour taken on various floors
4. Real-time incident recording, reporting, and monitoring
All the objectives were achieved. Each guard was issued an RFID card. Each critical location that was a part of Supervisor's tour was fixed with an RFID tag. Each Supervisor was given Nokia 6210C.