Jun 26 2011 6:23PM GMT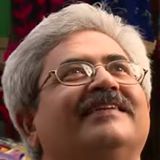 Profile: Jaideep Khanduja
When I started blogging on ITKnowledgeExchange.com under the blog title " Quality Assurance and Project Management" in the middle of the year 2008, I wanted to pour out all my experience on Project Management, Quality Assurance, Quality Control, Team Management and other related subjects.
My foremost pain was and still is the way developers develop a code or write a program. Though all developer are not alike, but one thing consistently I found was the way coding is done, it always leave a scope of bugs. And based on that pain my first blog was titled – "What stops a Good Programmer from being a Good Tester – 8 Reasons". I wanted to highlight the top disciplines in absence of which a developer always leaves a scope of gaps in his coding.
Then came the next post regarding how a tester should work to get the best out of his scope of work. Some top reasons were discussed in my next post named as – "Knock! Knock! – it is tester here!".
Tester in his own capacity is helpless as far as product neatness is concerned. To know about what exaclty is required to be tested, a tester requires a good knowledge of business requirements based on which development team has built the product. Testers basic purpose in my opinion is to ensure that there is no gap between the business requirements and the product being delivered, and use comfort in using the product.
There is no doubt that if tester has lesser or equal depth of knowledge as develper about business and product, he is also prone to leave gaps in two ways – either by testing the product wrongly based on wrong business assumptions, or by reporitng the actual business scenario insufficiently to the development team.