Jun 28 2015 12:45AM GMT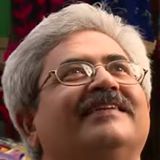 Profile: Jaideep Khanduja
Tags:
As a project manager it is important for you to perform lot of conversions. First conversion that you do in your project management journey is customer requirement to project requirement. Similarly there are many conversions that happen during your project journey that we can list down as:
Customer requirement to project requirement
Project requirement to milestones
Project milestones to work breakdown structure
Work breakdown structure to individual team member's tasks
It is important to get a proper sign off of customer requirements. Also to note that your project contract must not allow more than five percent variation in requirements. Any scope change beyond that limit must call for a revised sign off in requirements, fresh conversions as mentioned above and fresh project closure dates. Another important point to note is that a single considerable change at development stage can become deadly. That is why projects with longer duration of project lifecycle have higher risks of requirement changes and hence project failures.
It is a fact that business scenario is dynamic in nature and hence changes are inevitable. Maturity level of an organization also impacts on the project's health. Organizations having older establishment have higher chances of matured processes in place (though it is not a real fact) and hence have lower chances of seeking changes during a new project once requirements are finalized.