Dec 15 2008 9:55AM GMT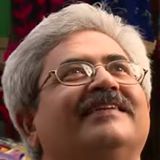 Profile: Jaideep Khanduja
Hey my dear Tester, what you are doing is a tremendous effort in streamlining the business of your organization. It is you who understands the business requirements of your customer, learning their business rules, understanding the product built by your development team to cater to those needs, testing the product and finding the lacunae in the product, helping developers to understand those lacunae, and finally testing those fixed lacunae.
So you are playing the key role between the two extremes, the customer who is demands, and the developer, who supplies. It is important to mention here that your role is the most vital bond between the two. Infact during testing, you have to act as a dummy for customer, and examine the product as per customer's perceptive. Now let us look at the strategy following which you can feel PRIDE in your work, and make your organization realize that. First of all testing should be a mission for you and for each of your mission, you have to be passionate. Your passionate mission every time is to find out the holes in the pot called the software product. Work with development team in collation rather than isolation and move together towards the path of reconstruction. Drive side by side rather than driving in the opposite directions. During development and testing, you and the developer have to work in a manner that if one reaches out a hand, the other clasps it. The final goal is not to pinpoint each other mistakes or shortcomings, but is to find them out and fix them to deliver a strong product to your customer and ultimately expanding your organizations business.
The product has to have the firm roots, and minimal changes, for which right understanding and development by the developers is important. You have to teach this lesson to your developers that any wounds even after complete healing will always leave scars.
Be proud of yourself, be proud of your work, and be proud of your organization… always…
Your work should speak that you are feeling PRIDE in your job, and last but not the least… make your organization PROUD of you. Testing is really a challenging job, and it is you who is doing it. Your organization already feels that you are the best resource available for this purpose.